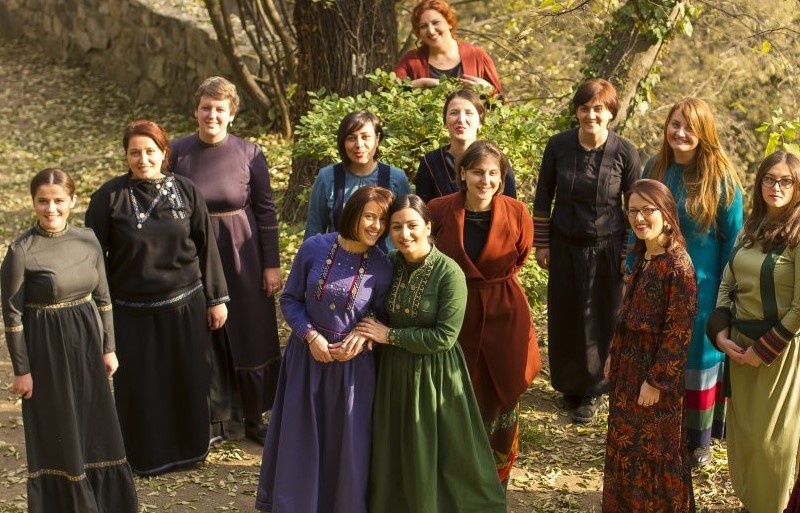 PRESENTED BY WELLS MALTINGS
at The Maltings, Heritage Room Four, Wells-next-the-Sea, Norfolk NR23 1AN
A unique evening from Georgia's top women's vocal ensembles
A one-off opportunity to hear this unique and mesmerising ensemble of women's voices from Georgia, in a special performance just for Wells Maltings.
Ialoni was formed in 2009 in Tbilisi, Georgia. Their repertoire includes all three streams of Georgian Traditional Vocal Polyphony: ecclesiastical, folk and city music, with works deep in the folklore traditions of Georgia, with an emphasis on reviving and reinterpreting both unusual and original forms.
In 2016, Ialoni won the 1st prize in the category of Women's Folk Ensemble of Georgia, at the country's National Folklore Festival.
We promise a very special, sublime and magical evening.
Book here:
http://wellsmaltings.savoysystems.co.uk/WellsMaltings.dll/TSelectItems.waSelectItemsPrompt.TcsWebMenuItem_1040.TcsWebTab_1041.TcsProgramme_413071