Sistema in Norwich proudly raises the curtain on the Young Norfolk Arts Festival with a concert by the Martineau Children's Orchestra.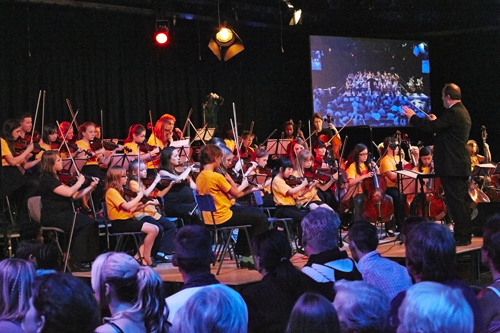 At Epic Studios, Magdalen Street Saturday 28 June 2014
With an exciting and varied repertoire including pieces from Beethoven, Prokofiev and even the Verve, the Martineau Children's Orchestra will be joined by Sistema Toronto on the big screen!
To attend, please book a free ticket via Eventbrite
If you would like to donate to Sistema in Norwich by paying for a ticket please buy a donation ticket
Sistema in Norwich is an independent programme run by NORCA, inspired by and linked to Venezuela's world famous El Sistema Music Programme, and their flagship orchestra, the Simón Bolívar Symphony Orchestra.